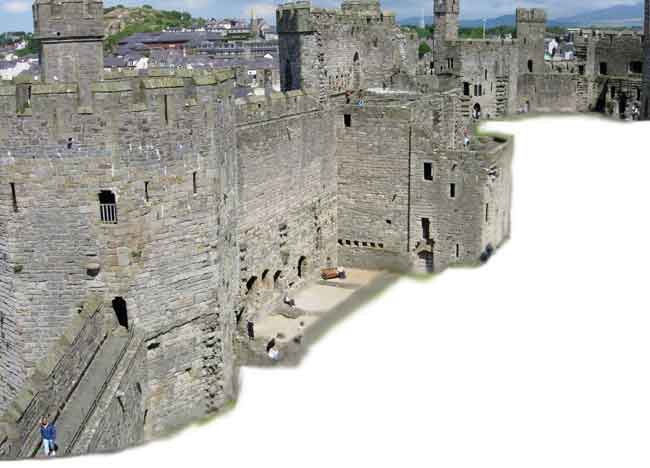 Wales - Tuesday 31 May 2005
Wales - Tuesday 31 May 2005
Wales - Tuesday 31 May 2005
We thought we'd have a rest today.
So we visited Caernarfon Castle.
Harlech Castle had probably been the castle that gave me my
passion for castles- but that was about 40 years ago - so Liz suggested Caernarfon.

This isn't a difficult walk and the estimated
time of 3 hours, quoted by Jarrold Short Walks
- Snowdonia, wasn't far out.